Clearing the air
The quality of indoor air is a growing concern for many homeowners
WILLIAM AND PATTI FELDMAN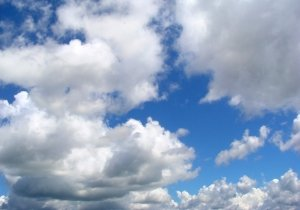 The quality of indoor air is a growing concern for many homeowners. Poor indoor air quality can cause a wide array of persistent health problems, including allergies, eye irritation, headaches and asthma.
Homeowners concerned about the quality of the air in their homes can take steps to reduce indoor pollutants by removing or reducing existing sources and avoiding potential new sources of pollutants. They can also benefit from the efforts of several government, nonprofit and private organizations that address the issue of indoor air quality. They offer guidelines to follow in pursuit of cleaner air, or certify products that meet established standards designed to minimize or eliminate sources of emissions that can negatively impact indoor air quality.

Three types of pollutants

The Environmental Protection Agency divides indoor air pollutants into three categories: particles, gaseous pollutants and radon (and its progeny).

Particles of varying sizes are found in indoor air. Small, invisible and easily inhaled particles from tobacco smoke, unvented combustion appliances, some molds and house dust allergens can penetrate deeply into a person's lungs and cause acute or chronic effects. Larger particles, such as those from pollen, house dust and other types of molds that don't penetrate as deeply into the lungs but can still cause allergic reactions.

Gaseous pollutants include combustion gases or organic chemicals not associated with particles. They come from such sources as tobacco smoke, furnishings and building materials, as well as dyes, deodorizers, pesticides, household cleaners and paints.

Radon and its associated progeny come from external sources such as rock, soil, groundwater and natural gas, and can cause lung cancer. The EPA recommends homeowners test their homes for radon.

Controlling pollutants

According to the EPA, there are three primary ways homeowners can control indoor air pollutants:

• Add or improve ventilation by opening windows and doors, using exhaust hoods and fans, installing window or attic/whole-house fans, or running a window air conditioner with the vent control open.
• Clean the air with air cleaners, electrostatic air precipitators or extended surface pleated filters, which are available as stand-alone units or as add-ons to home ventilation systems.
• Eliminate or minimize the sources of pollutants, which is the most desirable solution. Homeowners can accomplish this by specifying, installing or using low-emitting products.

The simplest fix for some pollutants is to open windows and doors or use fans to vent indoor air, which lowers the concentration of indoor pollution. The use of air cleaners also can be effective, but the best solution is to remove offending products and furnishings, or simply avoid bringing those materials into the home in the first place.

Choosing the right products

Homeowners can turn to a number of sources to find out which building materials and home furnishings are good choices. A good starting reference is the LEED (Leadership in Energy and Environmental Design) for Homes rating system, which is a green building certification program developed by the U.S. Green Building Council (USGBC). LEED for Homes evaluates homes in a number of critical areas, including overall design, energy and water efficiency, materials and resources, and indoor air quality, and awards points for specified levels of achievement in each area.

The formal LEED for Homes document, finalized and approved by the USGBC in 2008, lists approved building products and materials that can help ensure good indoor air quality. For example, carpeting that meets the specifications of the Green Label Plus program (developed by the Carpet and Rug Institute) and hardwood flooring certified to FloorScore emission specifications (developed by the Resilient Floor Covering Institute in conjunction with Scientific Certification Systems) are recommended.
LEED for Homes also specifies standards for nontoxic adhesives, sealants and primers used in the building or remodeling of homes. Specifically, it sets limits for volatile organic compound (VOC) content, in grams per liter. Homeowners can look for interior paints, coatings, primers, sealants, shellacs, stains and wood finishes that have received Green Seal certification. For example, paints from Benjamin Moore, Dutch Boy, Olympic Paint and Stain, and Yolo Colorhouse all have received Green Seal approval.

Using LEED for Homes as a reference "gives a homeowner a place to start when thinking of building or remodeling," says Stowe Hartridge-Beam, the indoor air quality program manager for Scientific Certification Systems, an Emeryville, Calif.-based independent certifier of environmental, sustainability, food quality and food purity claims.

Systems for measuring the rate of emissions of various building materials and products in our homes are still being developed. Until these measures are in place, homeowners can take the following steps to minimize the effects of VOCs and other harmful chemical emissions on indoor air quality:

• Use low- or no-VOC paint, stains, sealants and adhesives whenever possible.
• When painting the interior of a home, all occupants (other than the painters) should vacate the house if possible. Also, seal off any room being painted from the rest of the house whenever possible.
• Leave windows open to vent the room or rooms, and increase ventilation rates with a fan while painting.

Certified products

Another source of green product information is the Greenguard Environmental Institute, a nonprofit organization that aims to improve public health and quality of life through programs that focus on such issues as indoor air quality. It oversees a third-party product certification program that provides end users, including homeowners, with a listing of low-emitting products for use in constructing, remodeling and furnishing homes.

To date, more than 150 manufacturers across various industries offer more than 170,000 Greenguard Indoor Air Quality Certified products. All Greenguard-certified products are listed in the Greenguard online product guide, available on the organization's website at no charge. The guide features products that are regularly tested to ensure their chemical and particle emissions meet acceptable guidelines and standards. Certified products range from air filters, ceiling systems, doors, flooring and furniture to paints, wall finishes and window shades.

Another resource, the EPA's Energy Star Indoor Air Package, was created to help builders meet the growing consumer preference for homes with improved indoor air quality and energy efficiency. The Indoor Air Package can be included as an add-on for homes that qualify for the Energy Star label. To qualify for the Energy Star Indoor Air Package, a home must meet the following criteria, among others:

• Ducts and associated equipment must be installed to minimize condensation problems.
• Builders must install whole-house and spot ventilation to help dilute and exhaust indoor pollutants.
• The home must have an air filtration system to remove airborne particulates.
• Fireplaces must be properly vented, and gas- and oil-fired equipment must be direct-vented or power-vented.
• The garage must be fully sealed from living spaces and furnished with a continuously operated exhaust fan.
• Builders must install carbon monoxide alarms in each sleeping area.
• Builders must select and install materials to minimize the risk of moisture damage, meet specifications for reduced chemical content, and ventilate homes prior to occupancy in cases where installed materials are likely to emit airborne pollutants.

There are also recommendations on construction practices for radon control.

As today's homes become tighter as a way to make them more energy efficient, they also must be built and designed to ensure good indoor air quality. By being aware of some of the programs and organizations that are working toward that end, homeowners can ensure a healthier indoor environment for themselves and for their families.

William and Patti Feldman are frequent contributors to Smart HomeOwner. They're based in New York.