From smart glass windows to virtual reality TV...
BY RUTH DOHERTY
If you thought Alexa was clever, just wait until you hear what other advances in smart technology could mean for the future of our homes.
Arlo & Jacob has researched how living spaces, including our kitchens, living rooms and bedrooms, will adapt and change over the coming years – from smart wallpapers you can watch movies on to ovens sending notifications to your phone. By 2030 we're also expecting to enjoy windows with adjustable smart glass and facial recognition replacing house keys.
There's no denying that technology is progressing every day and that virtual reality (VR), augmented reality (AR) and smart-tech is continuing to have more of a presence in our lives. But how is this going to change over the coming decades and what will the future of living spaces actually look like?
The future of the living room:
The average Brit spends almost 10 years of their life watching TV – many of which are situated in the living room. This figure is not only astounding, but it shows us how important living spaces and the entertainment in those spaces are to people. It suggests that the living room is now becoming the true heart of the home.
Entertainment is predicted to feature heavily in living rooms of the future. People will be able to virtually attend live events and sports matches from the comfort of their own home with the help of VR headsets that will sync to live feeds. This seamless experience is predicted to be introduced into homes by 2040.
It's not just entertainment that will transform in living rooms though – design and interiors will change, too. By 2050, accessories and ornaments will be 3D printed meaning that all items will become personal and unique to people, and lights, speakers, chairs and curtains will become interconnected collecting data to personalize the setting.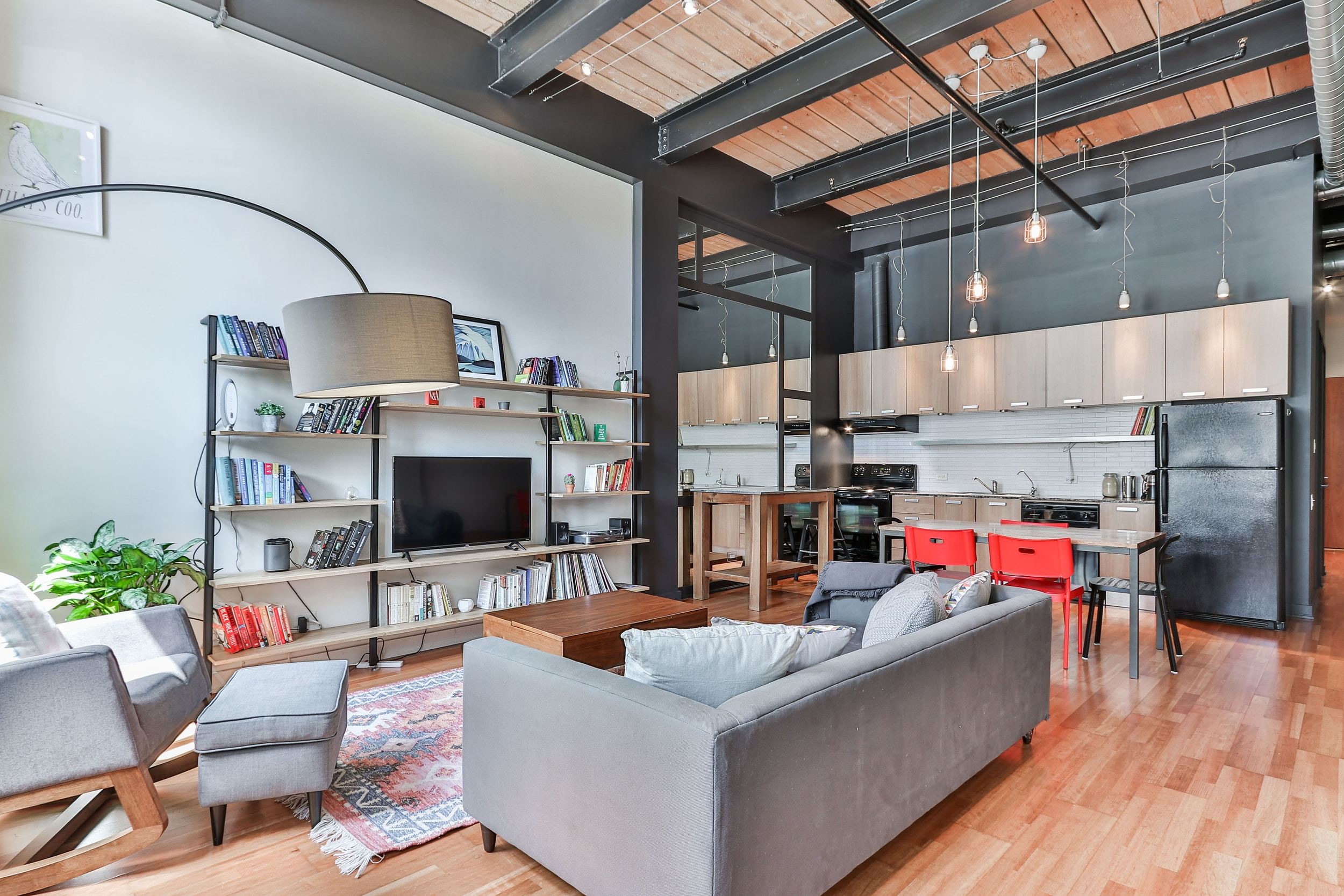 The future of the kitchen:
The kitchen is a place for preparation, cooking and socializing, so it needs to be as seamless and efficient as possible. It's no surprise, then, that the future of the kitchen is full of helpful, sustainable and technologically-integrated appliances.
By 2025, a built-in camera on your worktops and tables will be able to recognize what food you have and suggest recipes, cooking instructions and a timer.
By 2030, we'll see voice-responsive, integrated appliances, and your oven will start sending you mobile notifications.
Robotic assistants are set to help us in the kitchen, partaking in activities such as preparing vegetables and greeting guests, by 2040.
For 2050, there could be smart worktops, fridges to sync with Fit Bits, microwaves that read food packaging instructions, reusable water, and forks that infuse flavors.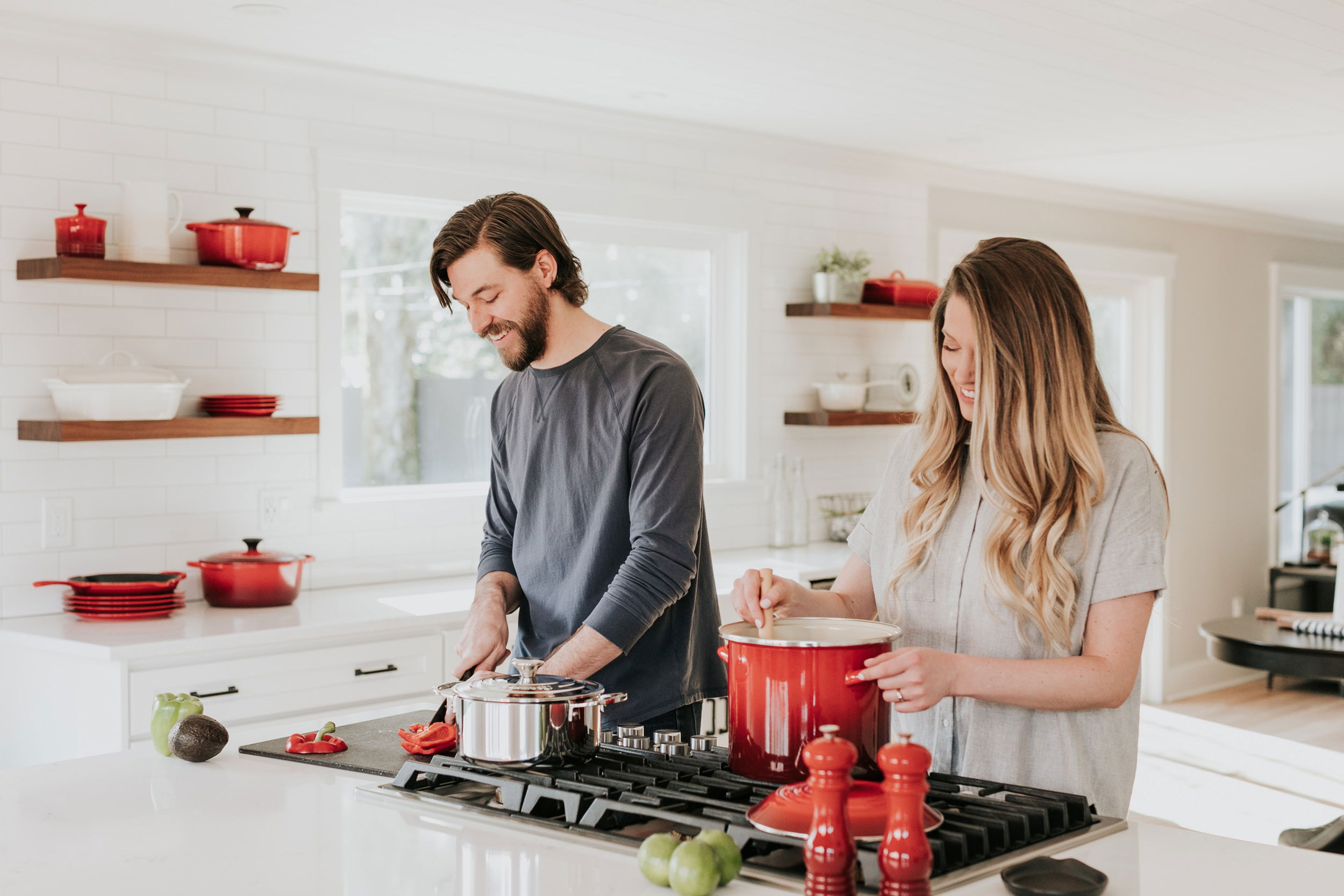 The future of the bedroom:
By 2040, mirrors will become personal stylers, offering suggestions on outfits and accessories based on the contents of your wardrobe, previous choices, your schedule for the day and the weather. They will even be able to make suggestions on combinations that will complement each other and come up with items to buy if your outfit needs aren't already in your wardrobe.
In just over 10 years' time, we should start to see smart wallpaper being integrated onto walls so that people can watch films on a big screen from the comfort of their beds.
We could also see SAD-fighting pillows, virtual wardrobes and carpets with built-in sensors making bedrooms more 'intelligent'.
Timothy Newsome, Marketing Director, from Arlo & Jacob comments: "Technology is constantly progressing and it doesn't seem to be slowing down. Living spaces such as the kitchen and living room are a big aspect of our lives, so it's only right that AR and VR will become more integrated to improve those spaces.
"It's not just entertainment features that are adjusting with the times though, things such as personalized sofas that adapt to their customers' needs will be available by 2040. It's really exciting to see what the future of living spaces will look like in years to come."
Call or Text Nexus Home Inspections Today for all Your Inspection Needs
Call / Text 607-4234202