2020's Smartest (and Dumbest) Remodeling Projects: What Pays Off vs. What You'll Regret
By

Jennifer Kelly Geddes

| Jan 15, 2020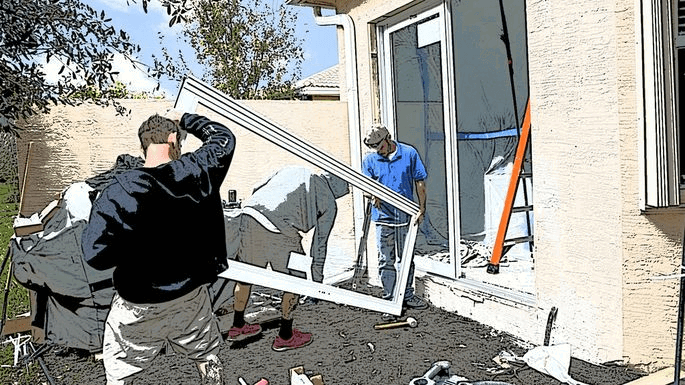 Has the new year prompted you to take a fresh look at some of the eyesores in your home? Maybe you're itching to replace those drafty windows, or eager to install a spiffy new deck so you can finally accommodate all your friends when the weather warms up.
But jumping into a home remodeling project isn't for the faint of heart, especially since you'll want to make sure you can recoup a good part of your investment when it comes time to sell. To help you pinpoint the right projects, Remodeling magazine has just released its annual Cost vs. Value report highlighting how much various projects cost, plus their return on investment.
To come up with their 33rd edition of this report, researchers took a look at the top 22 home renovation projects in 101 metropolitan areas across the country. The report lists the cost of each renovation, the value of the project at resale (based on estimates by real estate professionals), the percentage of the project's cost you can expect to recoup, and whether that value has increased or dropped from last year.
Related Articles
So which remodeling project really pays off the most? According to their data, the installation of manufactured stone veneer takes the top spot among remodeling projects, with a return on investment of 95.6%—nearly the full amount you'll spend.
Inside Remodeling's Cost vs. Value report: Why faux stone rules
Why is adding faux stone so hot, you might ask? As it turns out, making a good impression on possible buyers is the reason, which is also key to a potential sale.
"Manufactured veneer has been one of the top ROI projects over the past few years, in part because it reflects a wider trend of curb appeal investments tending to add more overall value than interior renovations," explains Vincent Salandro, an assistant editor at both Remodeling and ProSales magazines.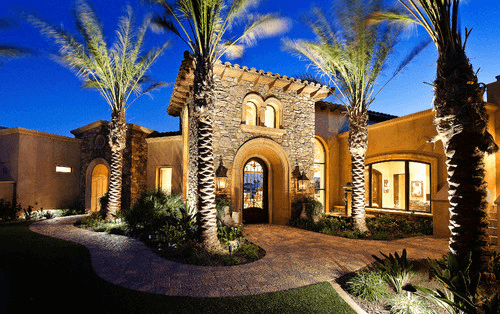 Photo by Coronado Stone Products
In fact, 9 of the top 10 high-return projects in the report are ones that pertain to a home's exterior. Replacing the garage door came in second place (and was first last year), where it now earns an ROI of 94.5%. Other top ROI projects include window replacement, outdoor decks, and new siding, which was broken out into two categories for the first time this year (fiber-cement and vinyl).
This leaves minor kitchen remodeling (such as installing new cabinet fronts, hardware, countertops, and flooring, and replacing old cooktopsand fridges with more energy-efficient models) as the lone interior project in the top 10. Clearly, when it comes to ROI on home remodeling, it's what's on the outside that counts!
Why remodeling costs are up—and values down
This year's findings also indicate an overall uptick in costs for all of these projects—as well as a downturn in their perceived value.
By comparison, last year's report revealed that homeowners would make back 66.1% of the money they shelled out for remodeling projects, but in 2020 the overall number dropped to 63.7% of cost recouped.
This significant difference over the past year may be related to consumer confidence. Editor Clay DeKorne, who managed the cost/value report and wrote about its key trends, notes that Americans might be feeling leery about purchasing property due to the less-than-steady world markets and possible future trade wars that could unfold at any moment.
DeKorne's trends analysis also notes that bigger, more personalized home projects like bathroom and kitchen makeovers don't exactly appeal to the greater public. The bottom line: One person's tile obsession is another's worst nightmare—and a potential home buyer may end up wanting to rip out all of your carefully curated work.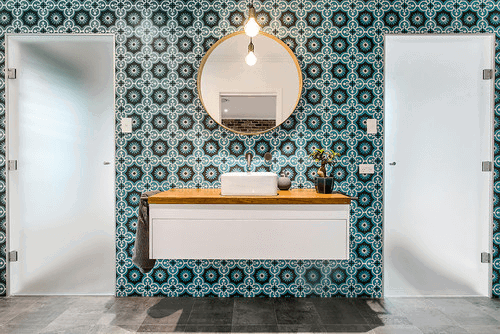 Wondering which project sits in last place on this year's list? Alas, it's the same as in 2019: an upscale master suite addition, which costs a shocking $282,062, while the resale value is just about half—$145,486, or a cost recoup of 51.6%.
Granted, if you're pining for a new spa tub and heated floors and you've found your forever home, you might consider this money well-spent. But the rest of us are probably better off considering better shingles for the roof, or splurging on a new front door.
Ready to take a deeper dive into the data? Check out which home renovations will give you the best (and worst) return on your investment in the chart below.